Virtual Payments through GraspPAY increased over 56% from May to June. Over the last few months, the travel industry has taken huge hits from the Covid-19 pandemic. With travel restrictions and a world in lock down, travel has been the last thing in mind. But with GraspPAY Virtual Payment transactions setting a new record with an increase of 103% since the bottom of April; Travel is coming back!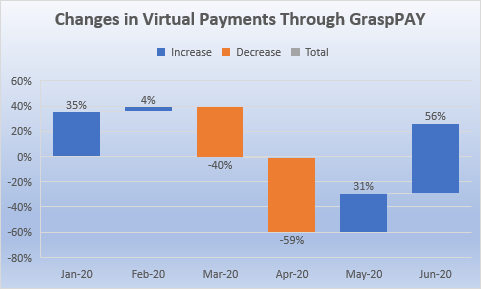 What Can We Learn From Covid-19?
Sometimes it takes a real blow to the system to figure out where the weak points are. Assess your business to find out what needs improvement and what needs to go. For many in the travel industry, Covid-19 was that shock to the system. Whether it is increasing fluidity between in-office work and remote work through cloud hosting, or generally shifting towards being a more digitally driven business; Now is the best time to make these changes. Travel is coming back and we need to all rise to new industry standards.
It may seem counter-intuitive and a bit frightening, but some of the biggest opportunities for growth can come out of economic downturns. Focus on building new partnerships. Strengthen your existing relationships, develop new data strategies, invest in better tools and solutions and solidify your business.
The Future is Now!
The travel industry can sometimes be seen as particularly resistant to change. It isn't always a bad thing to be unwilling to accept new technologies and solutions; But when that resistance stands in the way of progress, traveler experience goes down. Travel management also becomes that much more difficult.
There are a few pieces of valuable information that we can learn from GraspPAY and it's record increase in Virtual Payment transactions. First and foremost, the best news is that it signals the return of travel. Additionally, it also gives us an insight into what to expect in the travel industry, post-Coronavirus. For many businesses and travel management companies, they will be looking to shifting towards a more digitally driven travel program.
Virtual Payment Program
There are a number of benefits to incorporating a Virtual Payment Program into your company's travel. The Walt Disney Company has implemented an automated virtual payment technology for third-level data matching for card reconciliation. GraspPAY has been one of the key components of Disney's virtual payment program. And with the help of GraspPAY, Disney has reduced it's reconciliation errors by 90%.
The Importance of Security
Fraud and uncontrolled employee spending that strains corporate travel policies are always a concern for travel managers. A virtual card program can help fix those problems. It solves the inefficiencies associated with a more traditional payment method. The importance of efficiency and security in travel and expense management cannot be stressed enough. Virtual Payment has rapidly become a reliable and secure alternative to the traditional corporate credit card.
It's All About The Traveler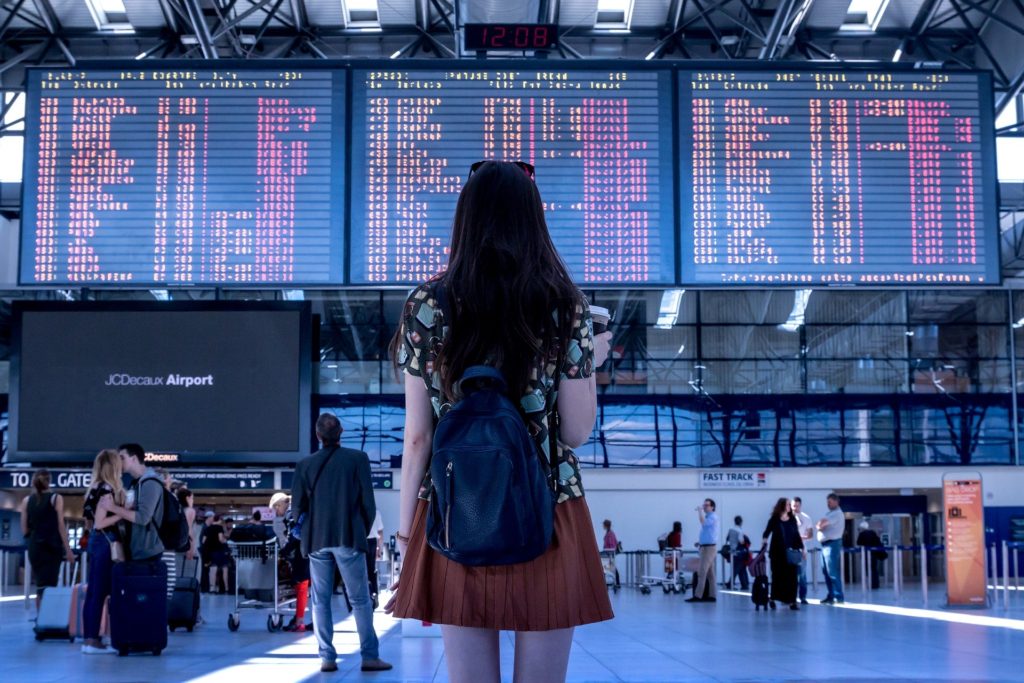 Travelers love knowing that their hotel is booked, and payment is arranged. With a virtual card program, travelers will no longer need to fund their own trip costs. They won't have to complete and submit expense claims or wait to be reimbursed. Travelers can focus on their trip and their customers with the knowledge that they are travelling within guidelines and complying with company policies. Virtual Payments help solve traveler pain points before, during and after their trip.
If you are looking for a partner who is as equally invested as you and would like to learn more about what Grasp Technologies can do for your business, please speak to us: email sales@grasptech.com or visit www.grasptech.com.