Data Strategy
In part 1, we gave you the first 4 of our top 10 things you need for the perfect data strategy. The last items focus on the actual data strategy. Most people don't get what they want because the don't know what they want. It's not just about getting as much data from as many sources as possible. A clearly defined endgame allows you to better utilize your data. Data is useless if there is no plan or ideas for what to do with it.
Consolidate
Identify and Catalog Data Elements
Understand what elements (internal and external) are needed for the perfect data strategy. Internal elements within a company such as corporate hierarchy, general ledger, accounts payable and receivable, shared service information, inventory information, are critical in connecting to various external elements within a company. These external elements include agency data, credit card expense management data, meetings management data, GDS, etc. Take thought into identifying what data elements to collect and store. There are hundreds of data points between when travel is booked and expensed. But the collection of that data and the reporting of it is so critical to a well-managed program. Once you understand the data, consolidate it together and then visualize using a business intelligence tool like GraspDATA.
Our position at Grasp Technologies is to consolidate and report on as much data as possible. More is more because with more data it will help connect the dots when looking at total cost of travel.
Storage
Establish a Data Store
A "data store" can take on many names. You can call it a data repository or a data warehouse. The point is, it is important to make sure that the data is together and combined. Implement a solution to be able to provision data into a structure and location that will support incoming data. Accessibility is key to a data store with easy navigation from an internal perspective and where shared access and communication is possible.
Provision Your Storage
Provide or supply data for use. Package the data within a business intelligence tool that can be reused by others in the organization or possibly other vendors. It is important to be able to push data to a vendor or to be able to capture data from a vendor. The ease of back-and-forth movement or what we call, "Dual Sync" is really important to many vendors that can benefit from shared data. Security should always be a top priority. For those who have access into the data store, make sure that there are clear rules of engagement and be able to provide rules and access guidelines for the data.
Security and Maintenance
Clean and Normalize
Data cleansing and normalizing is a lot more difficult to accomplish than it sounds, especially in the travel and expense industry. There can be 50 different TMCs that call the same hotel a different name. Sometimes there can be different units are used across different databases. One company may want certain elements on a credit card that other companies don't want. There are always inconsistencies and errors. Cleaning and normalizing is one of the most important things when trying to ensure data accuracy. It is essential to the perfect data strategy. No matter how good of a front end you have, if you can't get the data right on the back end, then it doesn't matter. Don't make decisions off of bad data!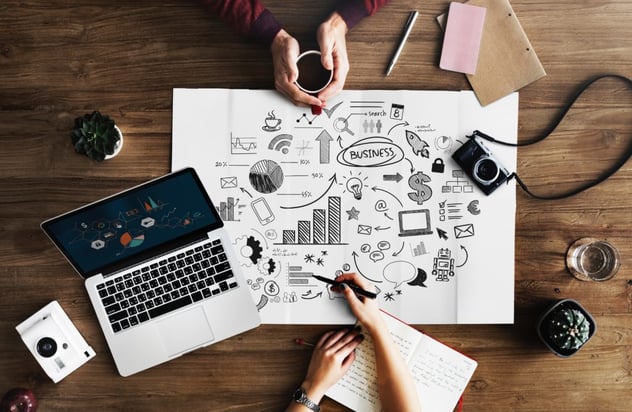 Establish Governance
Establish, manage and communicate information policies and mechanisms for effective data usage. Police it, set up rules, be consistent and have a way to govern those rules and policies. Even after all the work one to set up your strategy, it can be easy to forget to spot check regularly. A strategy can fall apart without a data quality management system that shows where the breakdowns are, where there are data problems, etc.
Work With Best in Class Vendors
Never settle for less than what is necessary. Whoever the vendor is, it is important to not compromise. Very often it is important to remember that sometimes you must spend money to ultimately save money. Make sure the vendors you work with are the best in class.

Email This Post