Travel Data Management
What is data science and why is a data strategy so important? It is the process by which data is transformed into knowledge, insight and intelligence. The results of reporting and analytics have made data the "secret sauce" for travel departments and travel management companies.
Data science works with the correct tools and an effective data strategy in place. A good data strategy ultimately lowers the cost of travel. Corporations are beginning to see how managing employee data can reduce travel expense and improve their bottom line. Travel is the second largest and most controllable expense in many organizations. A data strategy that provides accurate and effective insight into travel expense will lead to better decisions. An abundance of data in the travel sphere requires the need for focused analyzation. More importantly, consistent management efforts are necessary because data is always changing.
Grasp Technologies has been working in Data Science and Travel Data Management for over 20 years. Here is our list of 10 things you need for the perfect data strategy.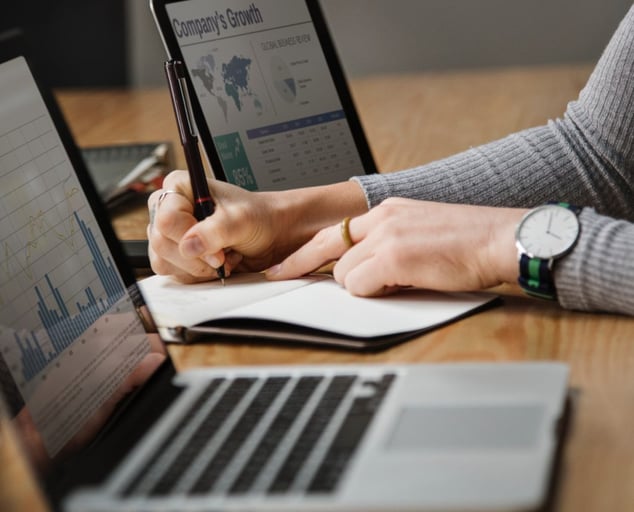 Data Strategy Prep Work
Define Your Strategy
Oftentimes a corporation's travel team will think it has a data strategy when in fact, it doesn't. Most will think that the data from a TMC is their data strategy when in fact, it isn't. In most of these same organizations, they're looking at one year out as opposed to working with a five-year-out strategy and then stepping it back. For example, make an end goal at the 5 year mark and then figure out checkpoints at the 4 year mark, the 3 year mark, etc. Organizations need to create data strategies that match today's realities. To build such a comprehensive data strategy requires technology commitments as well as addressing new goals and objectives.
Create Processes and Procedures
Start at the top and work your way down. Its important for your team to routinely get together to look at their data strategy and goals. It is the best way to discover different and maybe even better ideas. Start with processes and procedures that are specifically designed to get your organization or business to where you want it to be in 5 years; while keeping in mind that the endgame will likely change many times over the next year or even several years as technology and data streams become more available.
What Problem Does It Solve
Any strategy always begins with the need to solve a problem. While focusing solely on how best to manage travel, create a database with thousands of data points. Then, providing the data is robust enough, it will help solve the problem. Continue to feed that database, thus helping to solve a myriad of new problems that will evolve. Data is no longer a by-product of business travel. It has become a critical asset that enables processing and decision making. Manage your data and use it as an asset.
Stay on top of your goals
Define Your Metrics
The power of a data strategy is that it positions you to deliver the best possible solution for your organization. When a team believes their data set answers the questions, then they simply aren't asking all the right questions. A data strategy should be fluid, not static. The best groups routinely meet to discuss where they are with a strategy and what changes they need to make in order to continue to grow.
The first 4 of our 10 items are essentially prepping for the actual data work. Many companies don't spend enough time laying the groundwork for a good data strategy. Most people don't get what they want because the don't know what they want. It's not just about getting as much data from as many sources as possible. Sheer amounts of data can be useless without a clearly defined endgame. Data is useless if there is no plan or ideas for what to do with it.
"10 Things for the Perfect Data Strategy PT 2"

Email This Post