How Grasp Technologies Solved Data Complexities For Illumina
Successful businesses know how important travel is when it comes to business strategy. Building strong business relationships is one of the biggest benefits of travel. And with the amount of money that companies invest in their corporate travelers, the return must be worth it. But with all that money spent and the huge quantity of travel data, there has to be the right travel & expense management solutions and technology. And the best tools for travel & expense management ensure not only timeliness, but accuracy and quality as well.
The Challenge
Illumina is a global organization at the forefront of applied genomics through advanced research and product development. The multi-tier public enterprise operates out of 12 commercial offices throughout the Americas, Europe, Asia and Australia with more than 5,500 employees through the globe. On the technology side, Illumina faced two challenges in realizing efficiency given the immense amount of corporate travelers.
First, there was data and coordination instability within the independent networks. As data is captured and store throughout individual networks, the process for managing and visualizing can be difficult, especially as it comes to critical reporting.
The next challenge was the prescriptive approach the external travel management companies had taken with Illumina for delivering data up in the past. The existing consolidation was through a GLOBALSTAR network but fell short in uniting all the necessary data points across the organization.
The Approach
These frustrations led the Illumina team to Grasp Technologies' independent approach to travel data. Grasp Technologies listened to the problem and diagnosed a tailored solution, right for Illumina. Enter GraspDATA for corporate travel departments. Using its proprietary methods and customized system, Grasp Technologies implemented a new integration to digest, organize and act on Illumina's T&E data. In only a matter of weeks, the new system was able to process and report on information, needed across several
departments and in various formats.
Additionally with Grasp Technologies' data quality controls and aggregation capabilities, Illumina was able to get a higher quality of data in a more timely fashion. The GraspDATA integration opened the door to be much more proactive in leading its travel program.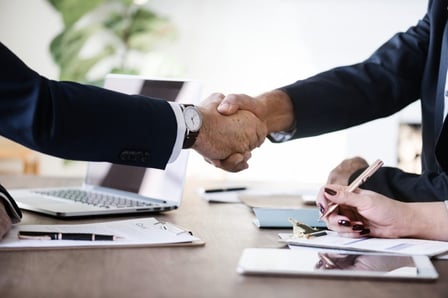 The Result
The responsiveness to ad-hoc reporting requests and delivered audit capability improved Illumina's travel management processes. With the ability to challenge the data presented and better negotiate with vendors, Illumina has been able to manage their program much effectively and visualize data unlike ever before.
"Grasp's solution works because it's flexible and it's clear they've listened to their customers in implementing GraspDATA. As we continue to merge

travel data with expense data, the need to report out for questions in an ad-hoc fashion increases. Grasp's independent approach to our travel and

expense data turned out to better than any of the 'trusted' methods we'd been previously recommended."

-Mike Hall, Illumina. Inc.

Email This Post