A late 2020 Wall Street Journal analysis estimates a decrease of 19-36% of business air travel, and some business leaders have predicted an even more significant decrease. For some businesses, this could be good news. Companies have experienced reduced travel — sometimes with a limited drop in revenue.
Dec-1-2020 WSJ Article The Covid Pandemic Could Cut Business Travel ... Permanently
The travel restrictions due to the pandemic and elevated risks have shown companies that they can continue to do business with continue face-to-face meetings. Workplaces have learned to hold meetings, negotiations and even conferences virtually, cutting travel expenses while improving productivity by eliminating travel time.
But video conferencing can't replace everything. Attending events like industry networking, entertaining clients, hashing out complex projects and conducting sensitive negotiations was considered essential travel for a reason. Many companies are anxious to get on the road again.
And in fact, with many companies moving to permanent work from home environments rather than offices, some are envisioning more travel as a result. Because of work from home offices, companies can expand their recruitment strategies beyond local areas to a more national and international workforce which can translate into more business travel to collaborate in person. And in addition to that, many people working from home are looking to take advantage of their remote work capability for leisure travel, to see different destinations while continuing to work.
For businesses in general and travel management companies in particular, the return to normalcy presents an opportunity. By preparing for the ramp back up to the status quo, you can create a leaner, more profitable travel policy, eliminating non-essential travel and ensuring every travel dollar drive ROI.
Revamping Your Travel Request Process
The travel request process is key to addressing both cost, and health and safety concerns as we advance. From a cost perspective, you'll need a scalable system to separate essential and non-essential travel. This system will have to evaluate a range of events, from negotiations to trade shows, and separate the ones requiring in-person meetings from the ones that can remain online. It may also have to limit attendance to ensure ROI, for example by sending a smaller team to industry events, and having some members stay behind and provide support online.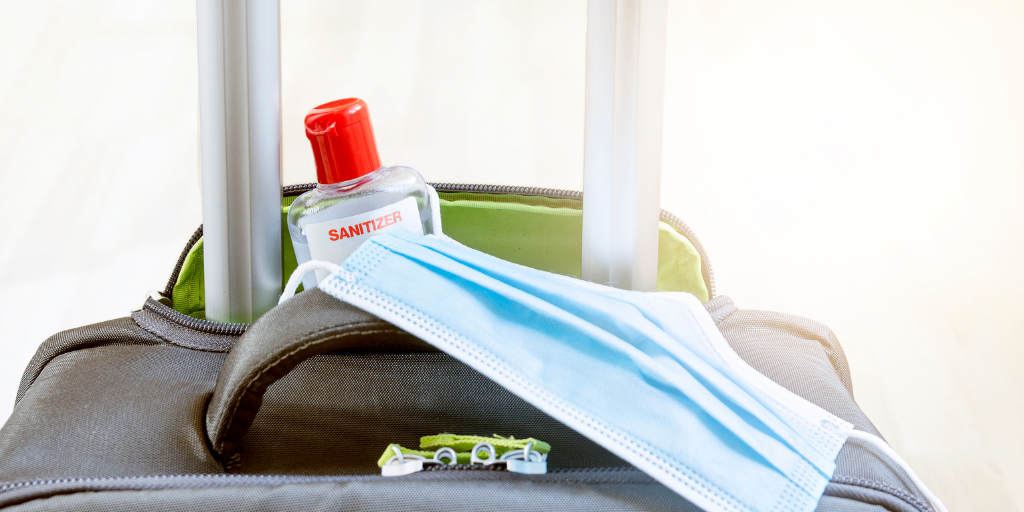 As far as safety goes, you'll need to consider a range of factors, from illnesses and inoculations to geopolitical stability. Protecting the health of your workers can be incredibly complicated. The questions you'll need to answer:
Are your people insured for international travel?

Has your team been inoculated against relevant illnesses?

What health risks does travel pose?

If workers become sick or injured during travel, will there be adequate treatment available?

What would emergency treatment cost your company, and is it justified by the value of the trip?




Ensuring Policy Enforcement
Along with eliminating non-essential trips, you'll need to control spend, while ensuring success and safety on approved trips. In the post-pandemic world, standards regarding cleanliness will be more critical than ever, as companies act to reduce the odds of workers getting sick and bringing back illnesses that can spread to their families and coworkers. You'll need reliable methods to approve vendors, and blacklist service and lodging providers who aren't up to standards. And the system will need to be automated, to prevent unapproved vendors from slipping through.
However, to ensure policy enforcement, you need to get a handle on trip leakage. A 2019 study of managed travel programs found that respondents follow policy less than 50% of the time when booking hotels, air travel and other travel services. Respondents violate travel rules for a range of reasons, including earning loyalty points, or using their preferred service. This can lead to higher cost, and expose travelers to risks outside your control — and that risk affects companies and TMCs. While it may not be possible to eliminate trip leakage entirely, better data tracking and automation can greatly reduce it.
Tracking Travel Spend and Results
A new travel regime will bring a lot of new data. The most successful TMCs will be those which can reliably track travel spend as it ramps up, and use that data to improve their services continually. That means being able to combine all travel-related data to calculate the total cost of business travel.
To get a true picture of travel expenditures, your travel data management will need to continuously bridge multiple expense systems, travel agencies reservation systems, spreadsheets and reports. Manually ferrying data about won't cut it anymore — if you can't evaluate and improve your travel policies in near real-time, your clients will find someone who can.
Grasp Technologies can provide the travel data services you'll need to thrive in this new environment. From data services to cutting-edge tracking and spend control, to contactless payment cards that make it easy for your team to pay travel related expenses without the hazards of a corporate credit card, we can help you emerge as a leader in the post-pandemic world.