In travel data management, having the data is one thing. Knowing what to do with it, managing it and ensuring it's quality is a something else entirely.
The first 3 best practices that we discussed in part 2 of our travel data management series were:
Have a clear set of objectives and goals
Have a strategy around what data you need
Quality, Quantity and Frequency
Consolidation of Your Data
Along with timeliness and accuracy of the data, is the next big challenge – bringing all of your data sources together in a consolidated location. This is where your real power is. When you can harness all of your data, you exponentially increase the points of measurement and analysis available to you. Being able to compare across TMC, Expense, Purchase Card and other data, exposes additional variables that you would not be able to see by only looking at a single source of data.
A variety of data sources will also allow you to supplement data from a single source and greatly improve the quality and accuracy.
Our Recommendations
Make sure you only collect what you need, so work backwards from the reports to the source.
Enforce consistency across all partners for capture of critical data points.
Use a unique employee identifier in all data sources. This will allow for roll-up to company/division/department and reduce PII issues.
For more on the benefits and challenges of data consolidation.
Reporting/Analytics
Having a tool that is easy to use and provides all of the previously mentioned elements is critical. Having the data is one thing. Making it work for you is another. Having a tool that you will actually use and that can be easily deployed across your organization and be powerful to many users of differing skill levels will greatly impact the adoption of the tool.
This in turn will better measuring, reduction of your reaction time and improved monitoring of cost savings opportunities.
Our Recommendations
Capture use of refundable tickets
Monitor for high fares and fare-drop opportunities
Report on and use your unused tickets
Look aggressively at why tickets are being exchanged
Monitor and manage advance purchase
Make sure you try a live demo of any reporting/analytics with a variety of skill levels
Partnerships
To achieve any great solution, you need to have a great working relationship with the partners you choose.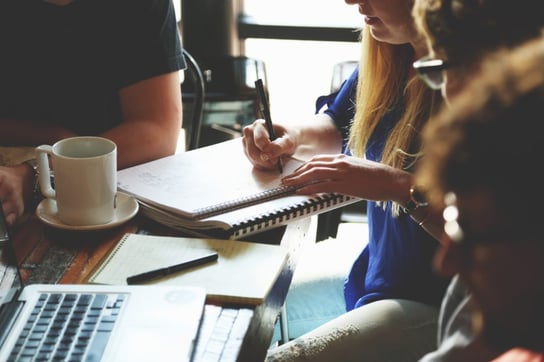 When evaluating partners, look for partners who collaborate with you to, not just fulfill your needs but, exceed your expectations by anticipating trends your own business as well as in the constantly changing travel industry. These partners should work with you to support and provide technology necessary for you to stay ahead of the curve.
Our Recommendations
Communicate your goals and targets to your vendors so they can help and provide guidance
Support your vendors and they will support you. Refer them to others if they are doing a good job
Provide vendors feedback if they are doing a good or bad job and work on the relationship
If they won't work with you, walk away or look for a vendor that will
Engage your travelers and management in the goals and see where there is give and take

Email This Post