December 2021 webinar schedule
Wednesday, December 8 - 2:00 PM ET
GraspDATA – Overview (Finding and Running Reports)
Wednesday, December 15 - 2:00 PM ET
GraspDATA – Scheduled Reports and Packages
As a note, we will not be having our Advanced Analytics (Report Builder) sessions during December, but they will be back in January. Also, watch for our "A Year in Review" webinar that we'll have in January, which shows the enhancements and new reports added in this past year.
2022 and beyond
Wrap up 2021 with a special webinar!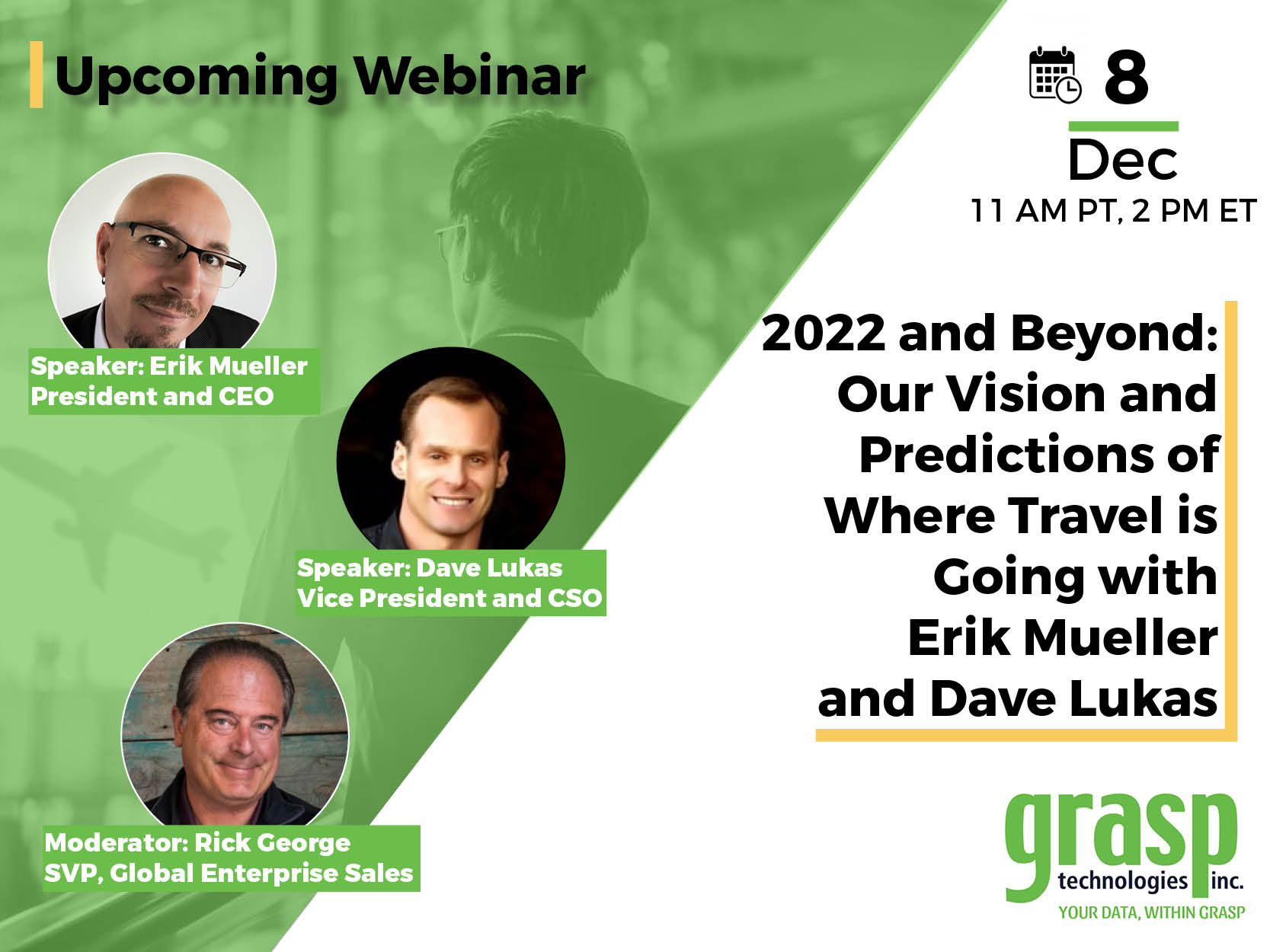 Join Grasp President/CEO Erik Mueller and Grasp VP/CSO Dave Lukas for a lively discussion on what the future holds and how TMCs, Travel Managers, and suppliers can chart their course as we look ahead. The webinar will be held on Wednesday, December 8th at 2 PM EST/11 AM PST.
Register for the webinar here!
Speakers:
Erik Mueller
President and CEO of Grasp Technologies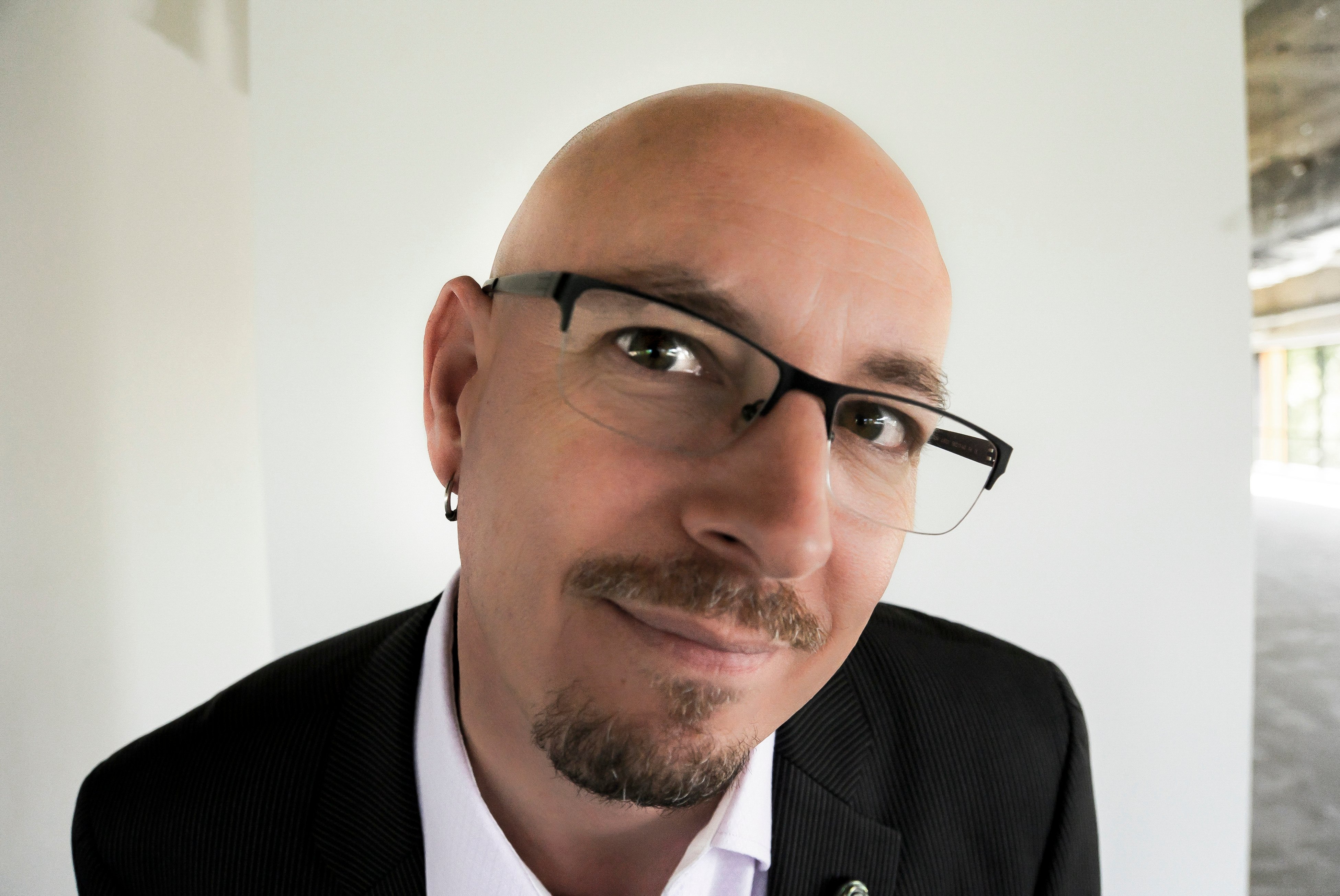 Erik founded Grasp Technologies in 1996. Since then, he has become a leading expert in the field of travel technology. Along with the team at Grasp, Erik has created countless solutions for TMCs, agencies, and Corporate Travel Departments worldwide. He is responsible for creating the first automated Graphic Reporting System for the travel industry and is considered the foremost industry expert on data consolidation and visualization.
Dave Lukas
Vice President and CSO of Grasp Technologies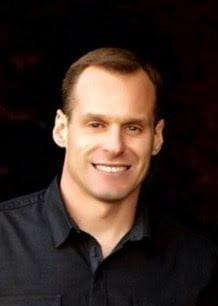 Dave M. Lukas is a serial entrepreneur, best-selling author, and investor. His companies have been on the Entrepreneur 365 and INC 5000 List 7 times and currently do business in over 70 countries. He has been featured on radio, TV, and many top
trade publications and web such as Forbes, INC, Yahoo! Finance, BTN, BTE, and others. Dave joined Grasp over 15 years ago first as an investor and has served in the VP/CSO role since 2011. During Dave's tenure, Grasp has expanded services to clients in over 50 countries and has grown over 800%.
Moderated by
Rick George
SVP, Global Enterprise Group of Grasp Technologies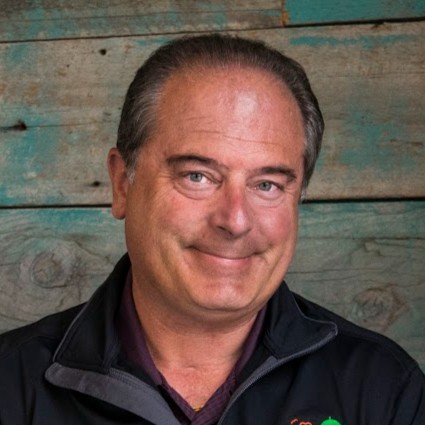 Rick George is the Senior Vice President, Global Enterprise Sales at Grasp Technologies and has over 30 years of senior leadership experience with companies in the travel and financial services industries. Now in his ninth year at Grasp, Rick has been in the travel technology space for over 17 years.