With well over 1,000,000 confirmed cases of Coronavirus COVID-19 around the world, it is now more important than ever for companies and businesses to utilize every resource at their disposal for keeping their employees safe. The CDC has been issuing daily announcements and resources to help keep everyone informed as to help prevent exposure and spread of the illness.
Companies rely heavily on travel. Business travel is a primary driver that helps make sales, keeps you in contact with your vendors, builds stronger relationships with clients and your network, and can help keep you up to date with industry trends. But what happens when your employees are all over the world during a crisis such as the Coronavirus outbreak?
For your company, there are solutions and resources that can best utilize data to help keep your employees safe.
Where are your employees?
Our mission here at Grasp Technologies is to help our clients best succeed by transforming data into intelligence. With our help, you can do more with data and more for your business.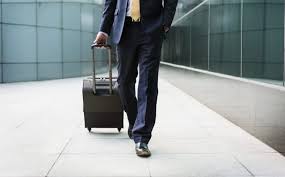 During a crisis, we have solutions as well. If you need to know your employees immediate travel plans, whether they are traveling today or within the next week, our "Real Time Where Are My Travelers" report in GraspDATA provides a quick, efficient and accurate readout. The "Date Filter: On The Road" will show air, cars and hotels, as well as show you where travelers are at some point of their trip during the dates you choose. The "Date Filter: Segments Arriving or Departing Between (Segments Only)", will return air only and show you who has flight segments during the dates you choose. Whether you need to see if their plans changed or you need to restructure, this report is a must for crisis response.
For a more in-depth and elaborate solution, the "Interactive Arrival Departure Report" has been created to use as both a crisis management report and an arrival/departure report. Once the report runs and you open it from your Report History, you will have the ability to filter within the report in multiple ways – by account, vendor, city, state, agent, flight number and more.
Is your data up to date and accurate?
A major part of business travel is considering which hotel your employees will be staying at. But there has been a longstanding problem with hotel booking data. Information for a single hotel property (name, address, phone number, etc) can be input in various ways across different systems – even though it is for a singular physical location. Because of this, without cleaning and normalizing this data, it becomes nearly impossible to accurately analyze and report on bookings at individual hotel properties. This can be a major inconvenience for your day-to-day, or a nightmare during a time of crisis.
GraspSNAP is our solution for normalizing and cleaning hotel booking data. It collapses the various address aliases for a hotel property into a single master hotel property to allow for more accurate data. If your employee is overseas, you need to have accurate data down to the property of where they are staying. This will also help in being able to work with and manage hotel contracts for maximum efficiency.
Working from home
Without a question, when it comes to preventing exposure to the Coronavirus, sometimes the best option is to stay at home. But working from home may be inconvenient and difficult. One particular problem can be a lack of access to necessary systems. We understand those challenges. With GraspCLOUD, you can gain access from anywhere, anytime.
GraspCLOUD is a complete cloud-based IT infrastructure for travel agencies and Corporate Travel Departments (CTDs). There are no hardware upgrades or support costs, unlike many other cloud services that bombard you with those inconveniences. GraspCLOUD allows you to access your system from anywhere with an internet connection. It can be run as a remote desktop or streaming app and it allows you to control employee-access to the system.
We here at Grasp Technologies aim to help you utilize your data as efficiently and effectively as possible. If you have any questions, want more information or would like a demo of any of the solutions we discussed, please visit www.grasptech.com or email sales@grasptech.com.